Performance and security optimized WordPress hosting environment that you can easily scale as your site's popularity grows.
High-Traffic Sites & Agencies
Multiple Sites & Agencies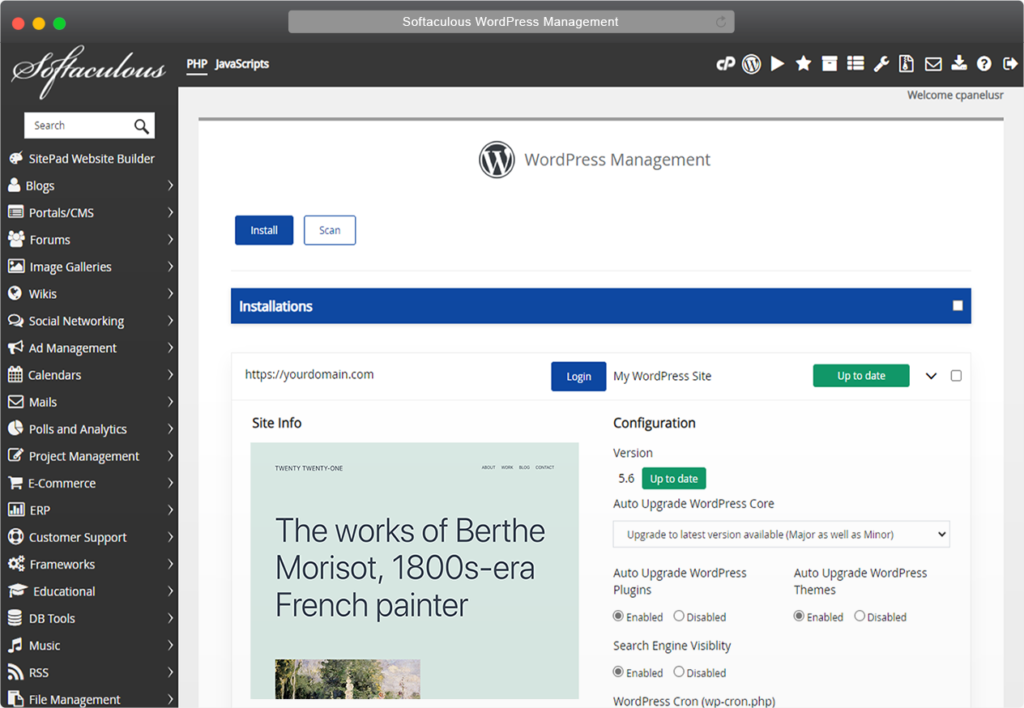 Install and manage all your WordPress sites through a single powerful interface. Put all security and maintenance updates on autopilot.
LiteSpeed Web Cache Manager
Turbo-boost your WordPress site with the LiteSpeed Cache plugin. One-click installation and quick cache clean-up from the control panel.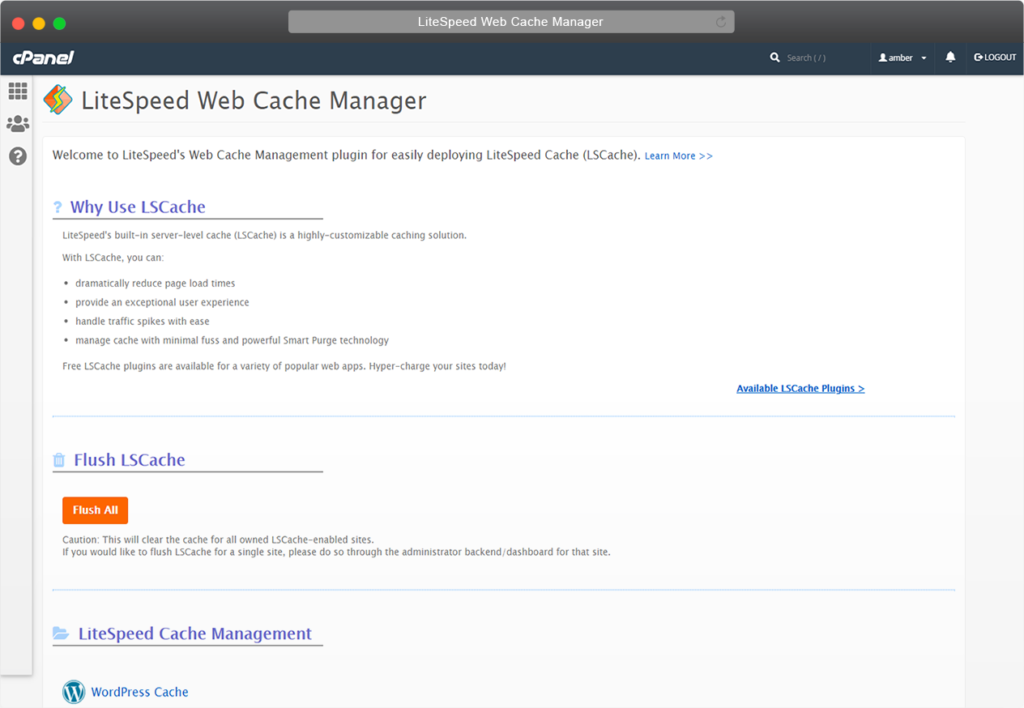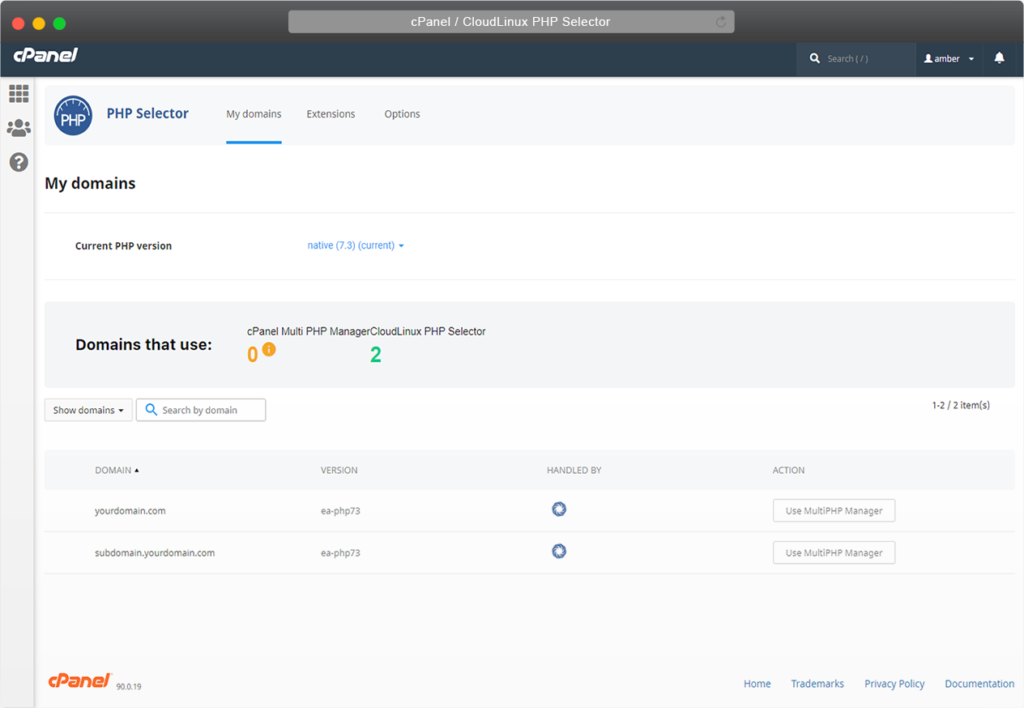 Customize the PHP environment of your account. Switch to the version required by your scripts. More than 120 extensions to choose from and adjustable core php.ini directives.
Frequently Asked Questions
What exactly defines the WordPress Hosting from MaxterHost?
Our definition of "WordPress Hosting" is that our servers are configured and optimized specifically for WordPress (also for other scripts / apps). This means that our hosting environment not only meets, but even exceeds the minimum and recommended technical requirements for WordPress and many popular WordPress themes and plugins.
Will you provide assistance for my WordPress site?
As a hosting provider, we only provide the hosting platform and will gladly assist with any questions or issues related to it. This means that if your WordPress site doesn't work correctly because of an issue related to our server, we will do anything we can to fix it.
Issues related to WordPress itself (e.g. your site and its components) are out of the scope of our support, although we sometimes still try to help on a best-effort basis. Such issues should be handled by web developers, preferably who are familiar enough with WordPress.
Will you build a WordPress site for me?
Unfortunately, not. We only provide the hosting service, along with a set of tools that basically allow you install and manage your WordPress site more easily and without too much technical knowledge.
If you need a more complex site or don't have the time and experience to build a WordPress site, we recommend hiring a web developer and/or web designer. There are many talented agencies and freelancers who can help you with this.
Which type of hosting do you recommend?
This depends on many factors that cannot be answered in general.
If you have a small site or are about to build a new one, you can start with any of our Web Hosting plans and upgrade as needed while your site grows.
Once your site increases in content and traffic, outgrowing the shared hosting environment (Web Hosting or Reseller Hosting), we can gladly help you switch to an isolated hosting environment (VPS or Dedicated Hosting) that offers increased performance, flexibility and more room to grow.
Feel free to contact us if you're not sure. We can help you determine which hosting type and plan suits best to your project.
Can you help me move my WordPress site or hosting account?
Yes, in most cases we can help you move your WordPress site, and if it's hosted on a server that runs cPanel, we can even transfer your entire hosting account including emails, files, databases, settings, etc.
The transfer usually doesn't cause any downtime, usually takes 12 to 48 hours and is free of charge for cPanel accounts of any size, or small to medium sized WordPress sites. Please contact us for more specific details.
If you have multiple WordPress sites and/or prefer to transfer them by yourself, you can use our remote importer tool at any time and free of charge.
How does the speed of my WordPress site get improved?
Over the years, we've constantly analyzed and improved our hosting services, aiming for high performance, security and stability. We use modern enterprise-grade hardware, apply our optimized software stack and configuration, and try not to overload the servers with too many accounts. These are some of our basic principles for an excellent hosting service.
Of course, the hosting service is only the main piece of the puzzle. The performance and how fast your site opens also depends on how well optimized it is and if it's properly configured. Most sites hosted on our servers open in less than 1 second and can handle a fair amount of traffic, especially those that use caching on all public pages.
Once your site is hosted with us, one of the easiest optimizations you can apply to boost the performance of your site is to install and enable the LiteSpeed Cache plugin for WordPress (a.k.a. LSCache). This can be done with just a simple click of a button through the LiteSpeed Web Cache Manager, which is included for free with all our hosting plans. You should notice an improvement with the default settings already, but there are also some tweaks that can be applied to enhance performance even more.
If for some reason your site opens slowly with our hosting, please feel free to contact us and we'll gladly check what might be slowing down your site.