Fully Optimized by Default
Grow your business while we manage your server. Carefully optimized and feature-packed to assure a lightning-fast and rock-solid hosting environment that can easily handle high waves of traffic.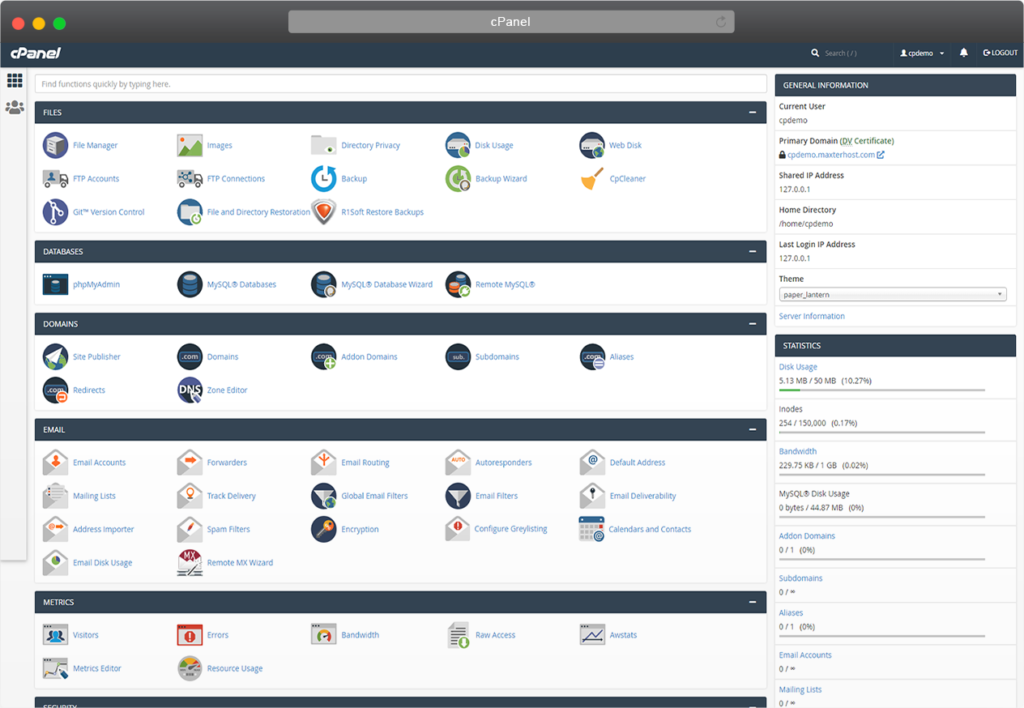 One of the most user-friendly and feature-rich control panels, trusted and widely popular among millions of users since 1996.
The backstage of cPanel and main control center for your additional hosting accounts.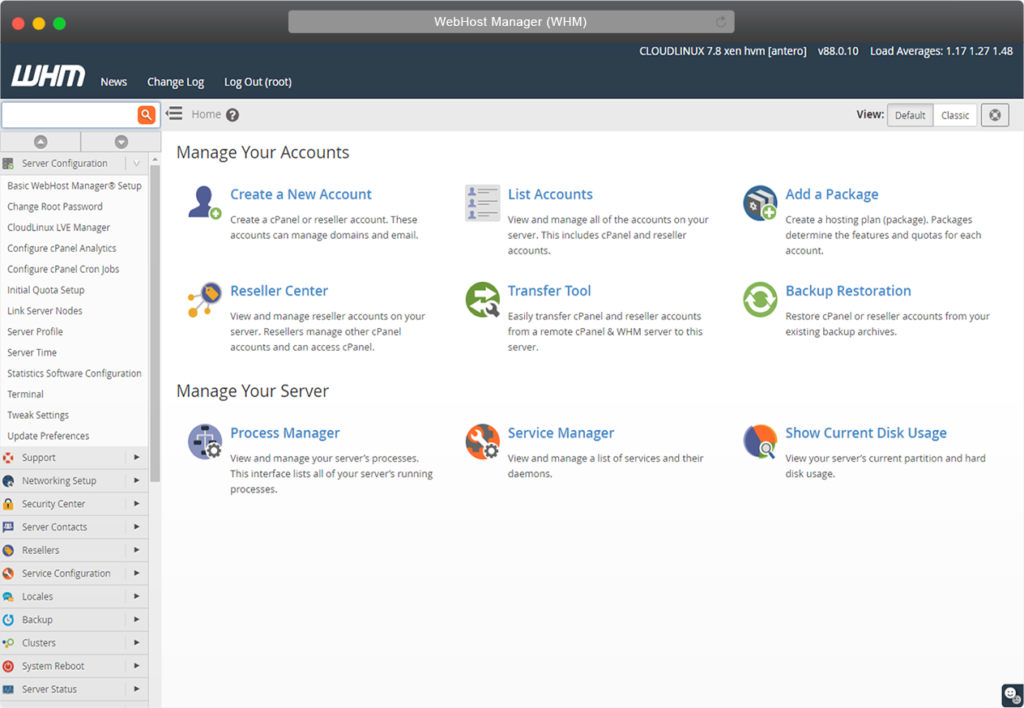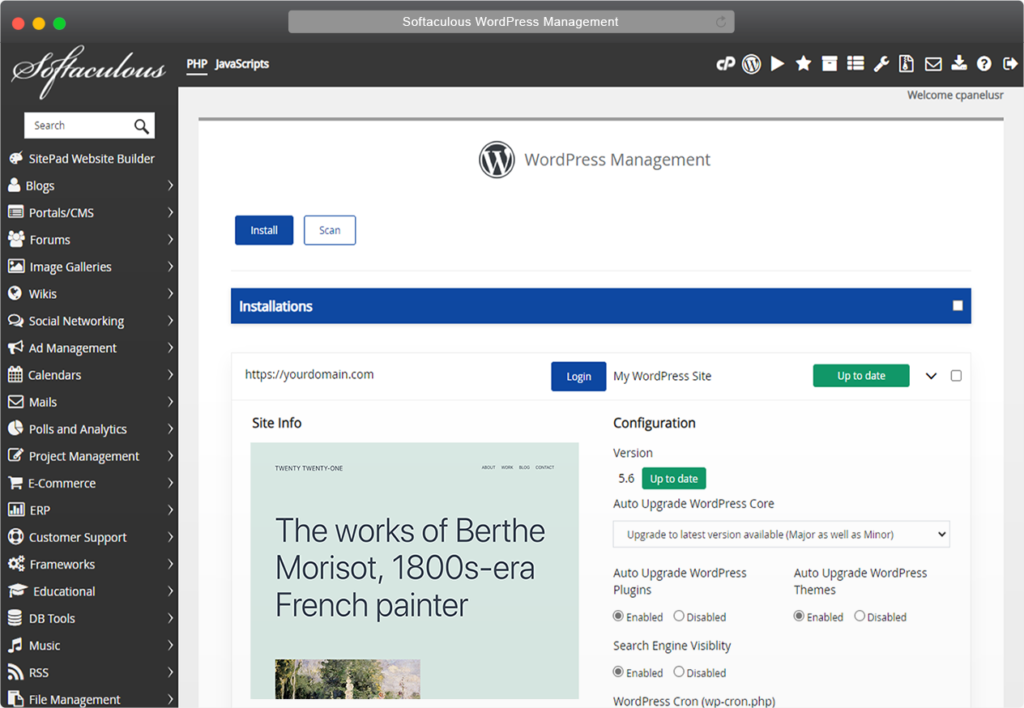 Install and manage all your WordPress sites through a single powerful interface. Put all security and maintenance updates on autopilot.
LiteSpeed Web Cache Manager
Turbo-boost your WordPress site with the LiteSpeed Cache plugin. One-click installation and quick cache clean-up from the control panel.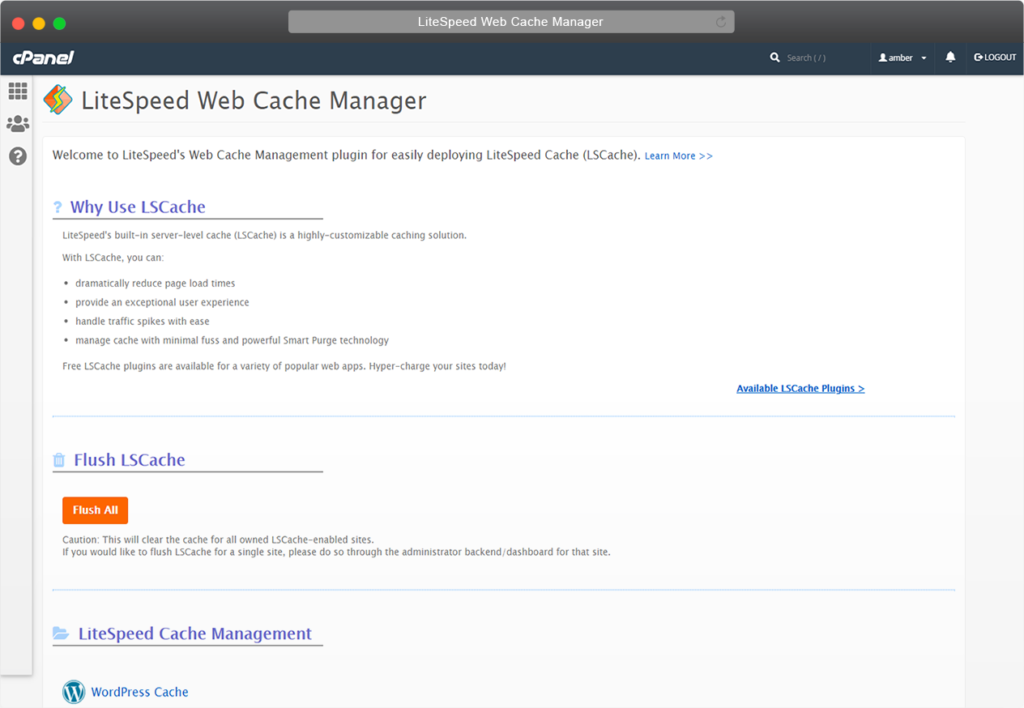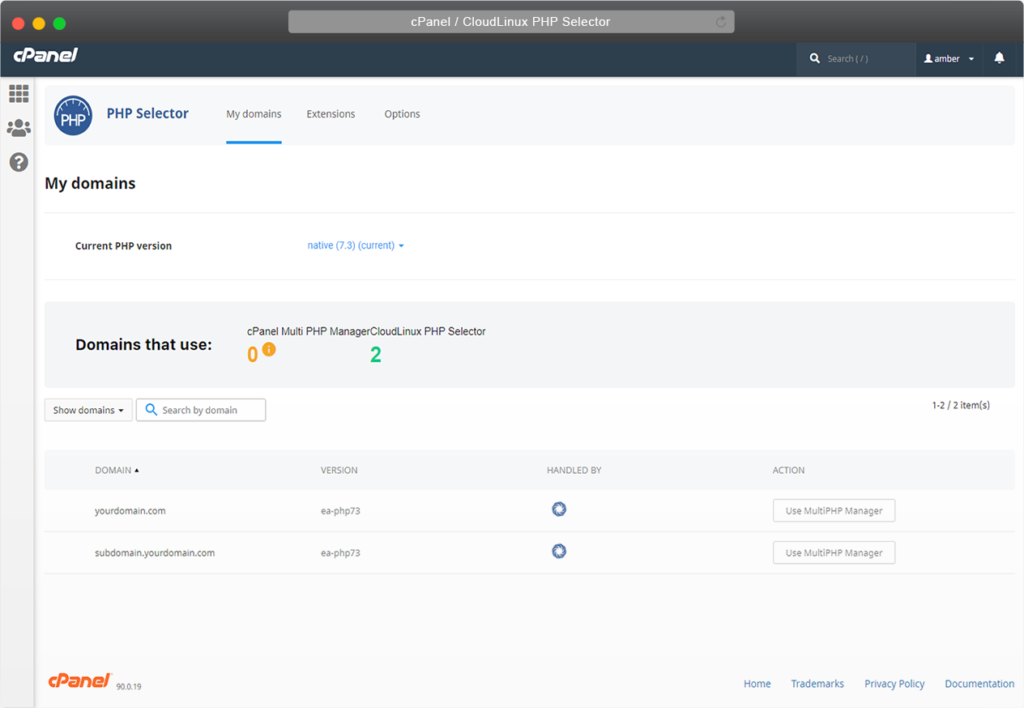 Customize the PHP environment of your account. Switch to the version required by your scripts. More than 120 extensions to choose from and adjustable core php.ini directives.
Frequently Asked Questions
What does your managed VPS hosting cover?
With our managed hosting services, we take basically everything related to the server off your hands, giving you time and peace of mind to focus on running your business and developing your projects.
This includes:
Initial server setup
Security audit and hardening
Performance optimizations
Troubleshooting of server-related issues
Proactive monitoring
Backup configuration
Disaster recovery
Regular maintenance
Firewall management
Technical support
and more
Easier said, we make sure that your server works smoothly around the clock.
Why should I choose managed VPS hosting instead of other hosting types?
Managed VPS hosting gives you the comfort of shared  web hosting, but without its disadvantages. You still leave the server management in our hands, but enjoy the following benefits:
significantly more resources to grow your project(s)
better performance
no "bad neighbor" effect
freedom of installing and adjusting the server software just the way you need
access to more features
ability to strengthen security even more
ability to offer reseller hosting if you wish
plus many more advantages.
Of course, the costs of managed VPS hosting are higher since the software and hardware costs aren't shared with other clients, but the benefits are worth the price in the long run.
What justifies the price of your managed VPS hosting plans?
With our managed VPS hosting plans, we wanted to assure that everything works smoothly and is secure "out of the box". This can only be achieved by using enterprise-level hardware and software, which can quickly add up to the price.
The clear advantage is that you no longer need to worry about issues that come along the way and require further server modifications. Your server simply works well from the beginning and is prepared for future growth.
Majority of our clients have been fully satisfied with their servers from day one and only had to request some minor changes and tweaks, even when their projects and traffic have grown.
Can I upgrade / downgrade the included software?
Yes, of course. If you need a different software license for your server, other than those included, please contact our Customer Service and we'll make the necessary arrangements.
Will you help me move my existing accounts and data?
Absolutely. If you upgrade from shared or reseller hosting account from MaxterHost, we have full access to both servers and would be able to arrange a safe and seamless transfer.
A seamless transfer can also be arranged when moving from a different hosting provider, provided that the remote server runs cPanel.
Otherwise, if moving from a different hosting provider and a non-cPanel server, please contact us and we'll see what options are available.
Either way, we'll try to help you with the transfer on a best-effort basis.
How much traffic can a managed VPS handle?
This depends on many factors related not just to the server, but also to your sites or apps.
For best results, not only the server should be well optimized, but also your sites and apps. Most important of all is page caching. We provide LiteSpeed Web Server and LiteSpeed Cache to handle caching and various other optimizations for WordPress, Magento, Joomla, PrestaShop, Drupal, Shopware and many other popular web apps.
Our managed VPS hosting was able to sustain high traffic from sites ranked within the Top 5000 of Alexa Site Rank and various projects with tens of thousands of page hits per minute. Fact is that we'll do everything possible to optimize your server to handle as much traffic as technically possible.