 Multi-Functional Hosting for Your Project or Idea
Fully compatible and optimized for hundreds of applications.
Smallest plan for personal sites and hobby projects
Performance and Resources
Basic performance for sites with a low resource usage
Performance and Resources
Best price-performance ratio for established sites
Performance and Resources
High-performance plan for ecommerce and business sites
Performance and Resources
Smallest plan for personal sites and hobby projects
Performance and Resources
Basic performance for sites with a low resource usage
Performance and Resources
Best price-performance ratio for established sites
Performance and Resources
High-performance plan for ecommerce and business sites
Performance and Resources
Just a few hand-picked features from hundreds of features included with each hosting plan. Other hosts charge extra for each feature, while we have most of them included at no extra charge.
This is your modal header title
A wonderful serenity has taken possession of my entire soul, like these sweet mornings of spring which I enjoy with my whole heart.
Your satisfaction is our priority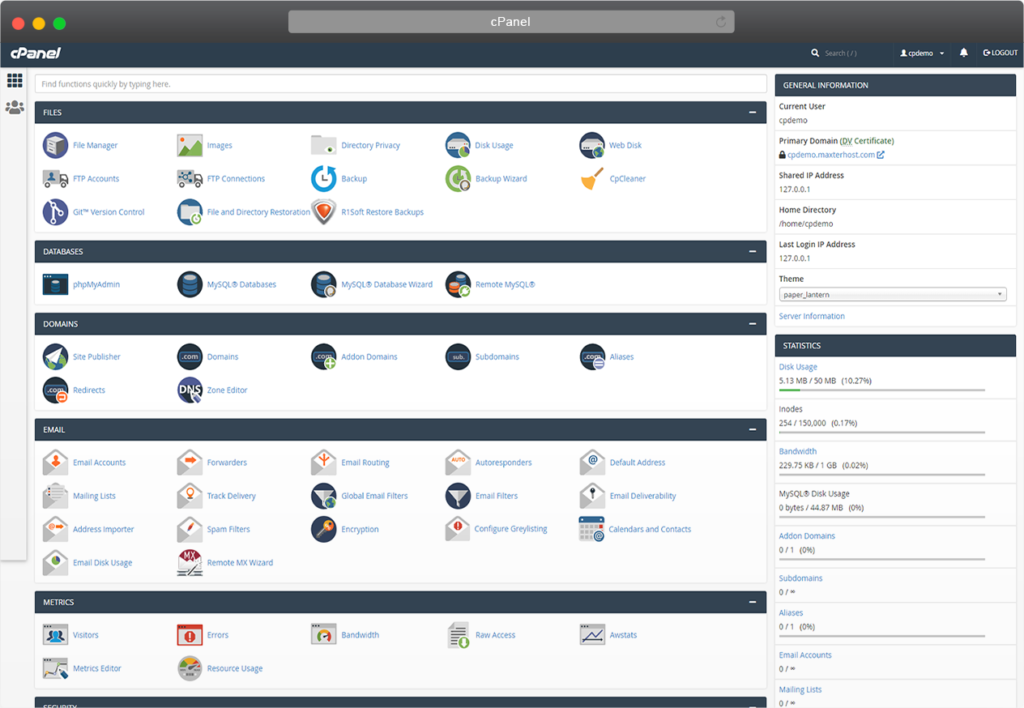 One of the most user-friendly and feature-rich control panels, trusted and widely popular among millions of users since 1996.
Install and manage all your WordPress sites through a single powerful interface. Put all security and maintenance updates on autopilot.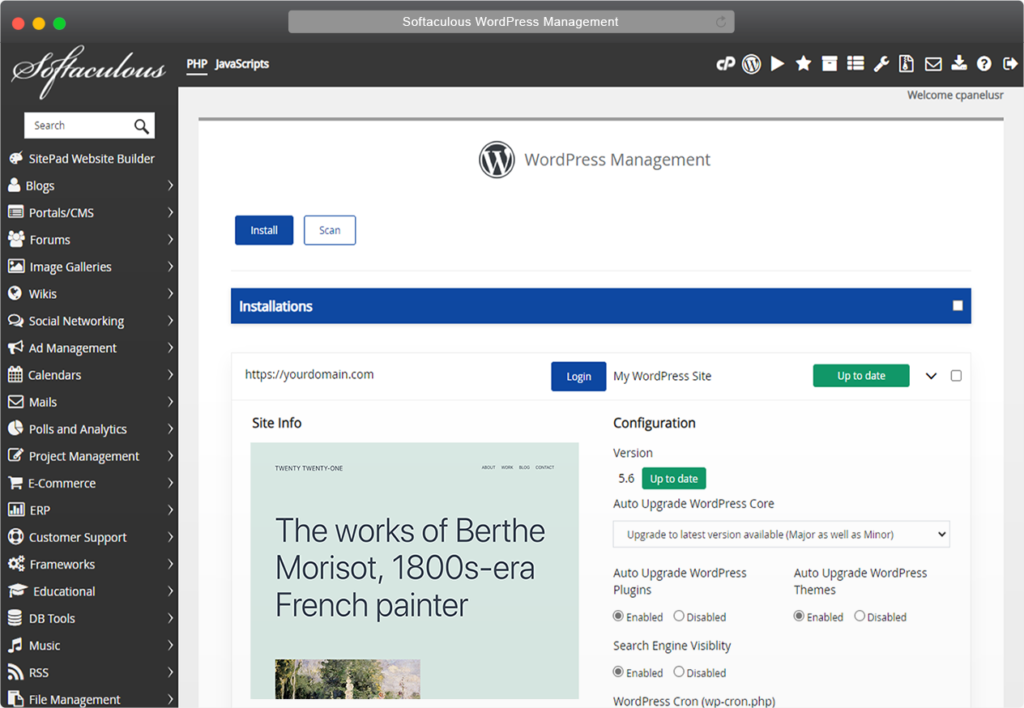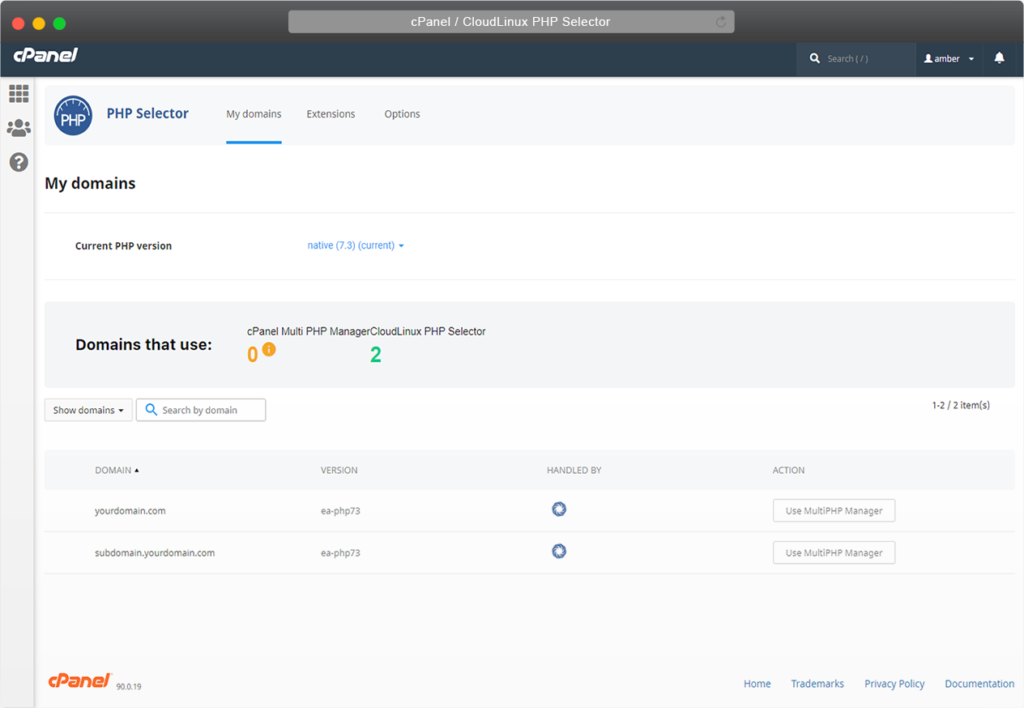 Customize the PHP environment of your account. Switch to the version required by your scripts. More than 120 extensions to choose from and adjustable core php.ini directives.
LiteSpeed Web Cache Manager
Turbo-boost your WordPress site with the LiteSpeed Cache plugin. One-click installation and quick cache clean-up from the control panel.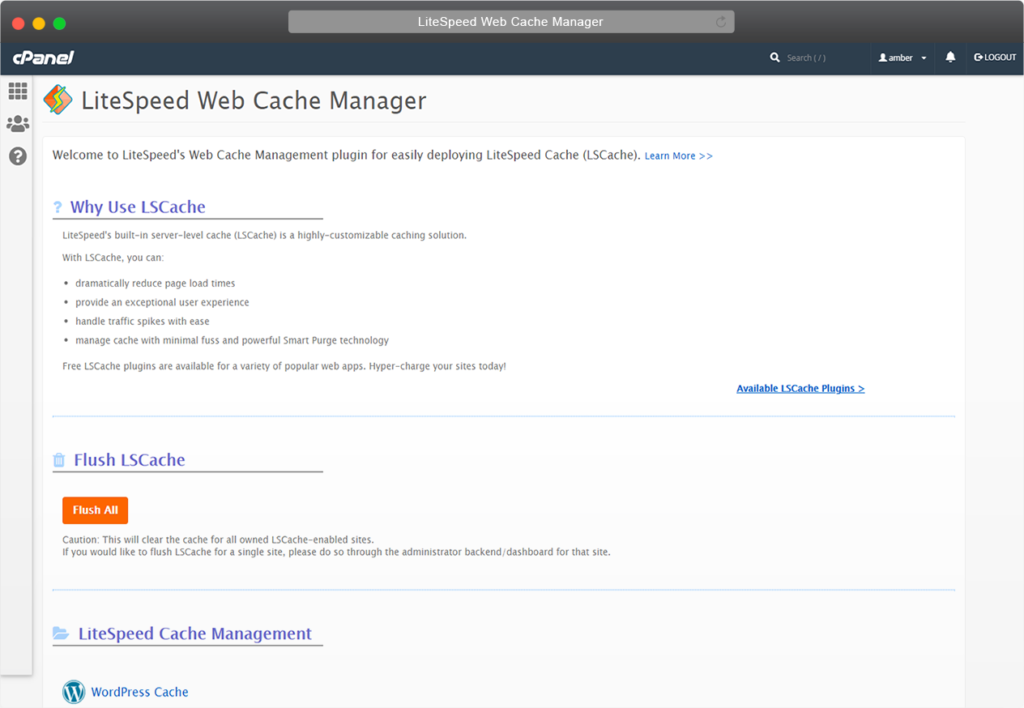 Frequently Asked Questions
Find out more information about our hosting services.
Can I register a new domain name?
Yes, you can register a new domain during and after the sign-up process.
You can choose from wide variety of TLDs and ccTLDs and use our domain name spinner for name ideas.
Do I need to transfer my domain to MaxterHost?
No, this is not strictly necessary. You can use our hosting services with almost any domain registered at any domain registrar of your choice.
All you need to do is point your domain to our nameservers, which you'll find in our email with your hosting account information.
If you cannot change your domain's nameservers, you can contact us or your domain registrar to assist you with this.
You can always transfer your domain to us if you wish, but this is not a requirement.
How long does the account setup take?
We will setup your hosting account within 12 hours after payment completion.
Many accounts are setup much faster, often within just a few minutes after payment completion.
Is there a free or sponsored plan?
Unfortunately, not. We strive to provide an outstanding hosting service and this implies many costs that must be covered.
However, if you run a non-profit charitable organization and need to host just a small low-traffic site, feel free to reach out and we'll see if we can help.
What are my payment options?
We offer a wide variety of payment options. This includes:
Major credit or debit cards (VISA, MasterCard, AMEX)
PayPal
SOFORT / Klarna
GiroPay
Apple Pay
Bank Transfer (SEPA)
Direct Debit (EU and USA only)
Cryptocurrencies
Please note that payments in cryptocurrencies are non-refundable and require prior identity verification.
Is there a minimum contract term?
The contract term has the same length as the billing cycle you choose. You're free to cancel your account with a notice of 1 month before the next billing term.
You're also free to upgrade/downgrade your account or switch to a different billing cycle at any time. The unused period is pro-rated and credited to your account, if applicable.
For new clients we even offer a 45-day money-back guarantee.
Can I use the same plan for multiple domains and websites?
Yes, this is possible, but only with hosting plans that include 1 or more Addon Domains.
The amount of Addon Domains refers to how many additional domains (besides the main domain) you can host under the same hosting account, but with its own separate directory / site.
Please note that hosting separate domains / sites under the same hosting account is only recommended for low-traffic sites. Reason is that they would all share the same resources with each other. If one site suddenly receives a lot of traffic, it would leave all other sites with less resources and slow them down. In this case, it's recommended to purchase a separate hosting plan for every site or upgrade to an isolated hosting environment (i.e. Managed VPS) that gives you significantly more resources and higher performance.
What happens if I reach my account limits?
This depends on the limits that your account reaches.
Disk space limit: Your account would become "read-only" until you free up space or upgrade your account. This can cause various issues, such as your website no longer working correctly because it can no longer create session files, for example. You may also no longer send or receive emails, as the emails are saved as files under your account, for which free space is required.
Bandwidth limit: If your account reaches the bandwidth limit, your account would become unusable either until you upgrade your account, or until the 1st day of the following month. Your website would return a "509 Bandwidth Limit Exceeded" error and you would also be unable to upload files, send/receive emails, etc.
Resource limits (e.g. CPU, memory, disk throughput, etc.): Your account and website would open slower and possibly trigger "Resource Limit Is Reached" errors (codes 500, 503 or 508) until the resource usage of your account cools off. These errors would usually disappear as soon as your account's resource usage returns back within normal limits. If your account reaches its resource limits too often, or if you expect to receive more traffic, an upgrade to a higher plan would be recommended.
Outgoing emails: Shared and reseller hosting accounts are only allowed to send a certain number of emails per hour (depends on your plan) to prevent congestion of the mail queue and as a preventive measure against outgoing spam. If you have reached the hourly sending limit, all further emails will be delayed or discarded. We recommend sending high amounts of emails in batches or through email marketing services (e.g. MailChimp).
Other limits: If you reach the maximum amount of add-on domains, for example, you would simply be unable to add more add-on domains; unless you remove existing add-on domains or upgrade your account.
How and when can I upgrade or downgrade my account?
We make hosting plan upgrades and downgrades very easy and fair.
Upgrades and downgrades can be done at any time, even in the middle of your current billing period.
You will find upgrade/downgrade buttons in cPanel as well as in our client area (in the sidebar of your hosting plan). If you can't find them, feel free to contact our customer service.
Unused periods are prorated based on the number of remaining days and credited to your upgrade invoice or to your next invoice.
Upgrades and downgrades are processed instantly and automatically right after payment completion (if any payment is required).
Please note that this only applies to upgrades/downgrades to/from any shared web hosting plan, or upgrades to a reseller hosting plan. If you need to upgrade/downgrade to/from an isolated hosting environment (e.g. VPS or Dedicated hosting), this would require a manual migration, which we can gladly arrange with you. Please contact us in this case.
Can you move my existing website and data?
We offer a free account transfer service, but only from cPanel to cPanel.
This means that the current server on which your site/account is hosted must be a cPanel server. One simple way to find out if your current host uses cPanel would be to try to open your domain and append /cpanel to it (example: http:/yourdomain.com/cpanel ). If the URL redirects you to the cPanel login page, then your current server runs cPanel.
If you are not sure, please contact us or your current host.
If your current host runs cPanel, please open a ticket at our "Account Transfers" department and we will have your entire account transferred within 1 business day.
Should your account not be hosted on a cPanel server, we can still look into ways to transfer your data, but this would imply additional costs since it's usually more complicated and time-intensive. There would also be no guarantee that all data can be transferred over.
Depending on which application you use for your website, you can also try to import its files and database remotely using Softaculous, the script auto-installer that we offer for free with all our hosting plans. Softaculous can import a wide variety of applications from remote servers, including: WordPress, Joomla, PrestaShop, Drupal, and many more. See here how.
Does the cPanel account transfer include all my data?
Yes, cPanel account transfers are usually very reliable and include everything you have hosted under it.
This includes files, databases, email accounts, emails, email filters, email forwarders, FTP accounts, settings, etc.
Technically, our server requests a full cPanel backup from the remote server, transfers the backup archive to our server and then restores it. This makes switching hosts pretty uncomplicated, as you don't have to go through the setup of your cPanel account from the beginning.
Does the cPanel account transfer cause any downtime?
As a general answer: No.
A cPanel account transfer usually doesn't cause any downtime. Most transfers are done seamlessly, without you or your visitors even noticing.
We only need to have your current cPanel login information, then we'll transfer all data inside it from the remote host to our server. After we're done, you'll only need to check if any data is missing (this never happened, but just in case) and then finally login to your domain registrar and point your domain to our nameservers. Once the DNS propagation completes (usually within 24 hours), your account and site will be reachable on our server and the transfer can be considered completed.
However, an important factor throughout this process is also the compatibility between your site and our server. If your current host uses different (older) software versions or if your site is not fully up-to-date, certain compatibility issues may arise that may cause your site not to work correctly from the first try on our server. Of course, we would gladly assist you in this case and help you find a solution.
As a general recommendation, please make sure that your site and its components are always up-to-date for maximum compatibility. We usually run the latest software versions on our servers, so if your site and applications are also up-to-date, then there should be no issues.
It is also highly recommended to have a recent backup of your account, just in case. Account transfers generally don't cause any loss of data since they only imply reading of data (not writing), but having one or more backups is always a good precaution.
If you can't find answers in our FAQ section, you can always contact us. We will gladly answer any questions you may have.
Subscribe for a
5% Discount
Sign-up to our mailing list and immediately receive a 5% promo code for your next order.
For more information, please read our
privacy policy
. You can unsubscribe at any time by clicking the unsubscribe link in the footer of our emails.